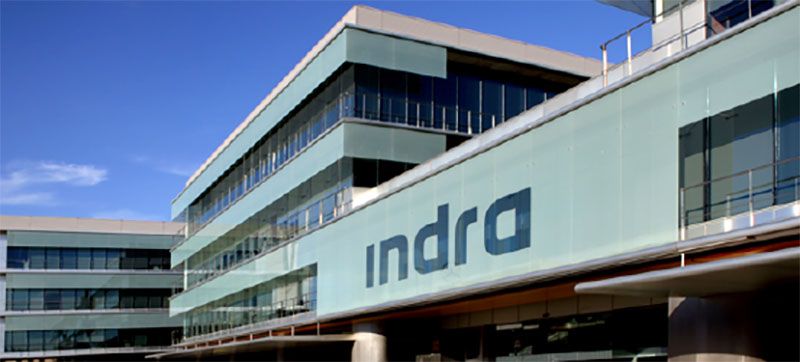 Indra Announces Acquisition of Advanced Control Systems (ACS) in Atlanta, Georgia
Consolidating its position in the energy transmission and distribution global market.
Indra, one of the leading global technology and consulting companies, has acquired Advanced Control Systems (ACS)
Through this deal, Indra is positioned to capture the high growth potential of the energy transmission and distribution networks advanced management market, estimated at $700 million in 2016, and expected to grow at an annual rate of 20%, to reach an overall volume of $1.8 billion by 2021.
With both companies' complimentary technology solutions, and the geographical presence of the two companies, this acquisition significantly improves Indra's overall position in this global market.
With ACS, Indra completes a comprehensive solution offering by adding ACS's SCADA (Supervisory Control and Data Acquisition) and real time solutions for operating transmission and distribution networks to Indra's current software solution platform, tailored to the energy and utility companies.
Indra currently has an extensive solution set with its IT platform, tailored to the enterprise needs of energy and utility companies around the world. Suites like InGen, InGrid and InCMS cover the IT needs of its clients to manage the entire value chain – generation, networks and commercialization of electricity, gas and water. Indra has solid references of its solutions in over 140 utilities worldwide.
The addition of ACS to Indra's portfolio enables, for the first time, a combined IT/OT (Information Technologies/ Operation Technologies) value proposition, and strengthens Indra's overall offering with a proven Operations Technology offering of real time software solutions, such as SCADA, smart feeder automation, and distributed energy resource management.
With the energy utility industry increasing its use of software, along with active data management to optimize asset performance and enhance consumer service and engagement, the combination of Indra and ACS is timely and anticipates global market trends. It responds to the future evolution of the sector, where trends like Smart Grid or Industry 4.0 will demand solutions that integrate both IT and OT.
Furthermore, the transaction allows Indra to enter the U.S. and Canadian markets, a region with more than 3,200 utilities, mostly municipalities and cooperatives, which presents a growth target for Indra in this geographical market. These references add to Indra's significant presence and references in Europe and Latin America.
The combination of complementary businesses allows cross-selling with both companies' current client bases; namely, the sale of Indra solutions in the U.S. and Canada, and the sale of SCADA in Indra's geographies, also increasing the potential for jointly securing new clients.
The potential of the deal between Indra and ACS has already been demonstrated through joint generation of a solid pipeline of commercial opportunities in the last few months.
About ACS
Advanced Control Systems was founded in 1975 and is headquartered in Norcross (Georgia, U.S.). For over 40 years, ACS has been a trend-setter in power grid control, and has been at the forefront of virtually every advancement in SCADA, grid operation management and distributed energy resources. The company also has some references in water utilities. ACS has more than 360 clients, mostly concentrated in the U.S. and Canada. It also has some clients in Central America, South Africa, India and Taiwan. It has approximately 120 employees, a consolidated sales force and a robust projects portfolio. ACS will keep its current management structure, while Indra will add some team members who will focus in capturing the planned deal synergies.
About Indra
Indra is one of the world's top technology and consulting companies, and is a technology partner for the key operations of its customers' businesses worldwide. It is a leading worldwide provider of proprietary solutions in niche areas of Transport and Defense markets, and is the absolute leader in IT in Spain and Latin America. It offers a comprehensive range of proprietary solutions and cutting-edge services, with a high added value in technology based on a unique culture of reliability, flexibility and adaptability to the needs of its customers. Indra is a world leader in the development of end-to-end technology solutions in fields such as Defense and Security, Transport and Traffic, Energy and Industry, Telecommunications and Media, Financial Services, Electoral Processes, and Public Administrations and Healthcare. Minsait is Indra's digital transformation business unit. In 2017, Indra posted a revenue of €3,011m, employed 40,000 professionals, and had a local presence in 46 countries, plus sales operations in more than 140 countries.