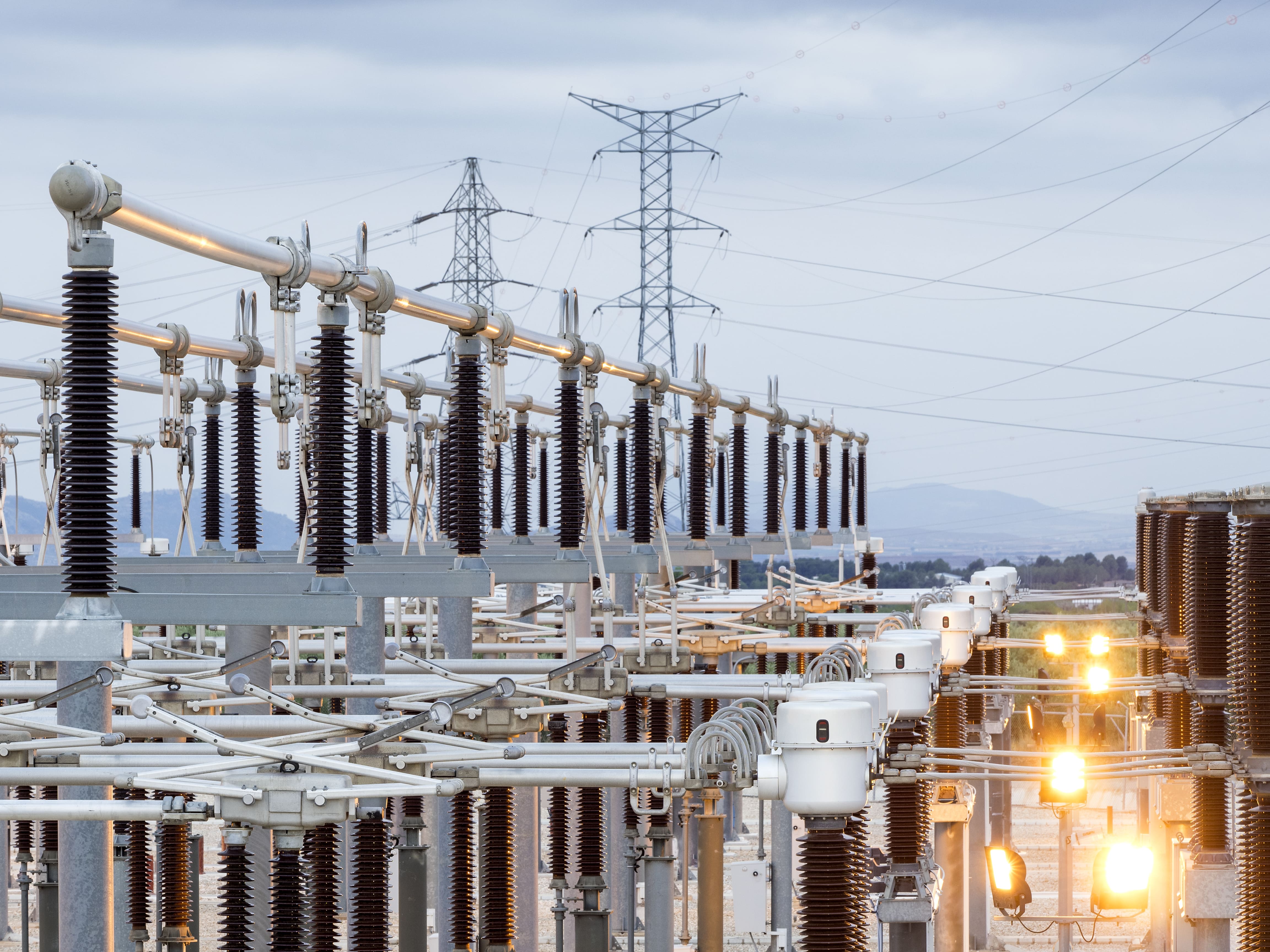 Electrification Takes Positions as a Driver of the Energy Transition
Despite its role in the decarbonization process, electricity still has a minority weight in the energy consumption of processes such as heating, transporting, or building
Despite its role in the decarbonization process, electricity still has a minority weight in the energy consumption of processes such as heating, transporting, or building
Minsait advocates combining variable renewables and new technologies to complete the leap from the linear to the circular economy
The evolution towards clean energy will involve changing the fossil fuel system to a mineral-intensive one
Quito, December 2022 - The proportion of electricity in the energy consumed is minimal. In a country it represents between 20% and 30% of the total, compared to the majority use of fossil fuels to guarantee the mobility of people, the habitability of housing and the construction of an economic system that remains linear.
To successfully complete the journey towards a circular economy, it is necessary to harness the full potential of electrification. "The integration of a greater proportion of variable renewable technologies, such as wind and solar photovoltaic, is essential to decarbonize the electricity sector and continue to meet the growing demand for energy," says Maurizio de Stefano, director of Energy & Utilities at Minsait, an Indra company.
First, it is necessary to clear the way for the remaining challenges. "The variability inherent in wind and solar PV generation poses challenges to system operators and regulators. Systems that, worldwide, are undergoing significant changes driven by the increasing availability of low-cost variable renewables, by the deployment of distributed energy resources and by advances in digitalization", explains the head of Minsait.
The flexibility and automation of the network are other actions that will have to be undertaken. A process that, when approached from a phygital environment, is completed with disruptive technology that helps companies achieve the desired transition. The more networks are connected, the more variable the energy sources will be and the greater the need for intelligent systems to ensure their performance, reliability and security.
"A smarter digitized grid," says De Stefano, "can improve the flow of sources such as wind or solar. It will transmit real-time data on how much, when and where electricity is available and is able to predict consumption needs to adapt to them."
Growing up with common sense
The energy transition through electrification is not without material costs. The plug-in vehicle is more efficient, but requires six times more mineral inputs than the conventional car. Meanwhile, an onshore wind plant requires nine times more resources than a gas plant of the same capacity. The needs at source are greater but, in return, the generation of energy does not pollute and allows to replace the linear economy and its high environmental cost by a circular economy based on efficient consumption with less impact on the health of the planet.
This transition to clean energy implies moving from an extensive system based on fossil fuels to an intensive system sustained by minerals, displacing the use of hydrocarbons in combustion engines, boilers or conventional machinery and increasing the use of lithium, cobalt and rare earths (REE) to manufacture batteries, wind blades or converters.
In any case, and during the adaptation phase, it will be necessary to find a balance between growth and the common good. According to Maurizio de Stefano, "a growing GDP worldwide needs greater availability of energy, but it is unlikely that renewables alone can guarantee that dream of cheap resources and in sufficient quantity due to the need for abundant metal and oil to transition."
In the same way, "we must assume", concludes the director of Energy & Utilities of Minsait, "that energy sobriety will have to play a much greater role, expecting a reduction in economic growth that is unbridled to use and throw away. The challenge will be to develop new jobs in a world of lower consumption, more relocated and based on repairs and recycling."
About Minsait
Minsait (www.minsait.com) is Indra's leading company in digital transformation and Information Technology. Minsait presents a high degree of specialization and sectoral knowledge, which complements its high capacity to integrate the core world with the digital world, its leadership in innovation and digital transformation and its flexibility. With this, it focuses its offer on high-impact value propositions, based on end-to-end solutions, with a remarkable segmentation, which allows it to achieve tangible impacts for its clients in each industry under a transformational approach. Its capabilities and leadership are shown in its product offer, under the name Onesait, and its transversal offer of services.
About Indra
Indra (www.indracompany.com) is one of the leading global technology and consulting companies and the technology partner for the key operations of its clients' businesses worldwide. It is a leading global provider of proprietary solutions in specific segments of the Transport and Defense markets, and a leading company in digital transformation and Information Technology in Spain and Latin America through its subsidiary Minsait. Its business model is based on a comprehensive offer of its own products, with an end-to-end approach, high value and a high innovation component. At the end of 2021, Indra had revenues of 3,390 million euros, more than 52,000 employees, a local presence in 46 countries and commercial operations in more than 140 countries.