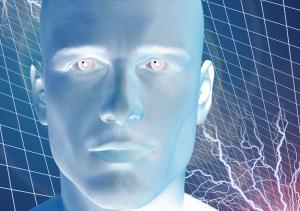 Activating the Human Grid
Involvement of the crew and utility customer is a powerful untapped source of telemetry, control and general network information
By: Gary Ockwell, CTO of Minsait ACS
Fortnightly Magazine - February 2016
In the previous article (See "Going Smart at Scale," January 2016), we discussed the challenges, tradeoffs and processes that utilities encounter in justifying the implementation of the smart grid. The utility may have their version of the smart grid with the objective of self-healing, loss minimization, renewable deployment, or some combination of all three. In order to meet an objective, it is vital that the utility develop an accurate business case supported by a "cost versus benefit" analysis. We discussed maximizing the benefits in the shortest time possible. This article applies the "Go-Live" strategies enabling more informed decisions on the part of the consumer regarding energy usage.
Most utilities are challenged with an aging energy infrastructure and should budget for their smart grid investment in automation. Moreover, if it isn't practical to upgrade their feeder network, due to budget restrictions, another concern could be their resource limitations. It is constructive to remember that the market is a competitive one, and customers can quickly make choices. Optimally customer recognition is attained when a utility has two elements within an implementation strategy:
Produce benefits to all customer loads from the outset. If all customers benefit, leveraging the basic smart grid technology without raising the automation cost means the cost-to-benefit ratio will improve.
Engage all customers in a proactive and personal manner. A significant improvement in customer satisfaction will result in greater customer cooperation, which further increases the utility's options to meet low-cost objectives.
Challenges in Maintaining a Real-Time Model
Most smart grid solutions are centralized, so application network solutions readily provide an up-to-date view of the entire state of the network. The synergistic integration of various applications relies on a common model, which is usually maintained by the utility control center.
Utilities of different sizes face different complications with respect to managing network changes. Often, smaller utilities either do not operate a control center or they do not have 24/7 support. Their crews are often small, but very experienced, so they can envision their entice network and its normal operations from a crew truck. However, without a centralized model of the network, even minor automation applications, such as peer-to-peer self-healing repair solutions, cannot recover if the feeder's "normally open" point moves.
Large utilities face a different challenge. The network is so large that their crews cannot possibly assimilate it in real-time. Since widespread down-line automation is rare, it is difficult to maintain an accurate operating model of a large complex network. Multiple crews, working from static maps, are challenged in performing switching changes to repair outages.
In either case, the smart grid requires that an accurate model be maintained to reflect the true operational state. All automation, analysis and restoration depend on knowing the real-time operating state of all feeders. Smart grid applications often perform network changes in order to meet their objective function. The optimum topology changes may not leave the feeder in its normal configuration, but rather in a non-standard topology. Non-standard configurations neutralize the crew's experience and operational knowledge of the network while rendering the static maps as inaccurate.
The advantage of automation is that it reflects all network changes immediately in the model with a topology processor. However, the cost and time involved make widespread network automation impractical, particularly in very large networks. Manually switched portions of the network require an alternate method of maintaining an accurate real-time network state. An example of this approach is implemented on a very large utility in India with over three thousand feeders. This beneficial "human grid" application accomplishes near real-time network management cost-effectively on non-automated networks.
Analysis Tool Sets Replace Automation
Although a smart grid implementation generally automates a small area of the network, utilities who "go-live" can leverage their technology to apply to non-automated feeders. If applied reliability satisfaction is perceived to improve, without actually installing automation improvements. When it comes to customers, for all practical purposes, their perception of a utility is in the reality of a power outage. How quickly and efficiently can a utility restore power? Furthermore, the J.D. Power report concludes that compounding "proactive communication, including using digital and social media, is key to improved business customer satisfaction with electric utility companies" resulting in an approximate thirty-three percent (33%) improvement in customer satisfaction.
The main implication is that utilities must invest in the customer experience to surpass customer satisfaction and create customer cooperation. In order to develop a deeper relationship, the utility must engage the customer with useful information on non-outage days, using the same application. For this purpose, utilities could provide information on a mobile device such as:
billing predictions to month end
budget alerts
bill pay
complex billing options
energy usage: green footprint reporting
outage visualization and updates
outage subscription services for special alerts on specific outages
street light outage reporting
crew scheduling
If the customer's satisfaction and their perceived reliability of the grid can be greatly improved, with little investment in automation, the utility can transform a satisfied customer into a cooperative and participating consumer. Using direct dynamic and personal communication with the customer's smart phone, such a consumer will be willing to enroll in new utility programs, such as Passive Load Curtailment, with little to no utility automation investment in the grid.
Summary
The involvement of the crew and the utility customer is a powerful untapped source of telemetry, control, and general network information, not available by any other means. Furthermore, it is effective over the entire network. This human grid muse be integrated into the control center ADMS systems to receive the input data and to push better visualization of the operation of the network to both crews and customers, for their benefit. Finally, a smart grid technology will provide a value proposition. Not only does the human grid enable more informed decisions on the part of the consumer regarding energy usage, but also allows the utility to leverage grid-edge information to further enhance the overall efficiency of the network for all stakeholders impacted by the grid.